Copyright 2008 Free Spiritual Guidance.com   Art Licensed by Shutterstock

This Page Was Last Updated On: 3/20/2019
Yesterday's Love Horoscope by Jordan Canon

Oh no, what if you are on the path of amazing romantic experiences, and you missed a day of critical insights from my spiritual astrology readings? Take care, you can read your daily love horoscope right here and get back on track.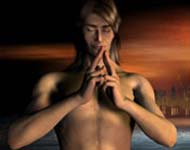 Yesterday's Love Horoscope by Jordan Canon
Free Spiritual Guidance

by Jordan Canon, Spiritual Advisor

Everything in the universe is based on energy, and emotions like love and passion are no exception. 

My daily love horoscopes don't forecast silly things like when you might get married. Instead, they teach you how to harness the natural cycles of your love and emotional energy. Opportunities for improvement will always exist, for both  singles and souls in relationships. Use my reading to maximize the potential abilities of your soul.   

Jordan Canon's Love Horoscopes from Yesterday
Aries Love Horoscope from Yesterday
Taurus Love Horoscope from Yesterday
Gemini Love Horoscope from Yesterday
Cancer Love Horoscope from Yesterday
Leo Love Horoscope from Yesterday
Virgo Love Horoscope from Yesterday
Libra Love Horoscope from Yesterday
Scorpio Love Horoscope from Yesterday
Sagittarius Love Horoscope from Yesterday
Capricorn Love Horoscope from Yesterday
Aquarius Love Horoscope from Yesterday
Pisces Love Horoscope from Yesterday