Throughout history, there have been a number of ethereal belief systems to emerge. These often involve spirit-mind-body ideology, as well as an influence from external forces. Some come and go quickly, while others really make sense to us, and subsequently achieve a sort of "timeless" status, retaining presence and practice for generations. One such ageless and proven system is that of Reiki.

Reiki is a Japanese-born modality in which healing is the center of focus. In Reiki ideology, every single living thing has energy, in addition to the world itself. Knowledgeable Reiki practitioners can then put much of this knowledge to use in everyday life. The greatest purposes of this use of wisdom: personal balance and the ability to transform energy into an effective healing force at will.

Brief History of Reiki

Reiki was first developed in 1922 by a Buddhist monk by the name of Mikao Usui. Usui had devoted much study and meditation to his Buddhism-based ideals when he evolved a new awareness – the healing power of the palm, or hand-healing. Here, Reiki was born.

Usui taught that it was man's own inherent energy that could be harnessed and directed as a power of good, or healing. As such, the name Reiki became so: Rei translates to "universal, while Ki means "life energy." It is pronounced Ray-kee.

Reiki Principles

As an organized belief system, Reiki has a well-established organization, or system of principles and beliefs. Understanding these principles is easier once the basics are understood. I will try to explain the basics as follows.

Every life form on Earth has an energy. The Earth and universe also have universal energies. All of these energies radiate out as an "aura." This energy can be directed through the hands and mind to provide healing force to a specific target.

A natural and often unrecognized example of this concept at work is the innate and natural reaction of a person or animal to touch themselves were hurt or uncomfortable. Animals most often lick the area while humans tend to touch and hold pressure to it. This is a natural action of the body, attempting to administer this healing energy - the subject of Reiki.

Practitioners of Reiki have long touted its benefits and use. Those having been touched by healing from Reiki practitioners have often gone on to proclaim marked benefits, including reduced pain, inflammation, and re-occurrence of said ailment treated. In fact, science has recently come to concur in many instances in which real and valid results have been shown via various studies. 

Science now agrees on the existence of aura, energy, and so on, much of which can even be measured in some form or another. Reiki is an alternative medicine – a form of medicine that specifically uses real, quantifiable energy, rather than drugs and prescriptions to heal.

Reiki's steady growth in practice throughout time can also accurately be seen as a testament to its usefulness and benefits. Today, Reiki is even popping up in hospitals, schools, and other social forums. The results seen by these facilities is regularly reported as profoundly positive and helpful in many different ways, from physically to psychologically.

Reiki is an amazingly beneficial and insightful practice of the human spirit. Its combination of elements of divine insight, personal knowledge, and healing to make it a true winner for most anyone willing to give it a try. Try it yourself. It just may change your life forever.

Copyright 2008 Free Spiritual Guidance.com   Art Licensed by Shutterstock

This Page Was Last Updated On: 10/8/2021
Reiki Attunements from Practitioners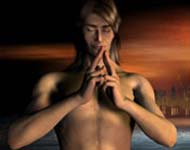 Free Spiritual Guidance

by Jordan Canon, Spiritual Advisor

Reiki Technique

Having covered principles, let us move on to technique. All Reiki technique and practice involves the maintenance of one's own energy amongst the energies existing around them. Perhaps it is also important to mention here that Reiki is not a religion or a belief in a deity of any sort. It is a methodology for becoming artful in the positive use of the energies in and around you.

Reiki healing is perhaps the main function of all of Reiki practice. This pertains to the self as well as the healing of others. A practitioner, for example, may desire to help someone with painful backaches. This is done by clearing the mind and body of any impurities or distractions. 

The Reiki healer then feels the energy movement from their "crown center" activate their "hara." From here, the Chakras are opened and the practitioner can  provide energy transfer via the palms of their hands.

This is an example of Reiki healing in-person. Distance healing is another popular and useful technique. Here, the mind transfers energy similarly across any distance, targeting any living thing desired. No hands-on touch is necessary with Reiki distance healing.

Benefits of Reiki

Beyond this basic explanation, Reiki generally splits into two different subtypes of practice: Eastern and Western. Though there are many similarities, the two divisions do differ in some aspects. Regardless of these slight differences though, all Reiki modalities follow a hierarchy system of self-endeavor. 

This hierarchy system uses Reiki attunements, or accomplishment levels to highlight the practitioner's progress along the great self-journey. Reiki attunements represent three levels of accomplishment. Reiki practitioners must prove their worth and be granted each level by an official Reiki healing master.