Copyright 2008 Free Spiritual Guidance.com   Art Licensed by Shutterstock

This Page Was Last Updated On: 6/30/2022
Spiritual Advisor Jordan Canon

The Capricorn Personality, the Sign of the Goat  

Dec 22nd to Jan 20th

Strengths

Loves Life, Ambition, Determination, Crisis Management, Loyalty, Hard-Working, Prompt, Realistic, Organized, Moralistic.

Areas to Evolve

Overly Critical, Insecure Tendencies, Not Likely to Bend, Scattered, Too Cautious, Sarcastic, Seeking Protection and Reassurance, Vulnerable, Living in the Past, Depressive.

Welcome, Capricorn Soul, I Have Been Expecting You

You work hard, you're responsible, and you have great family values. Why don't you try putting some of that energy into what makes you feel insecure?  Being overly analyical doesn't protect you much as you think. Exercise is like medicine for you.

Do you cringe at the thought of a public showing of affection?  Why do you care what people think?

Capricorn Blessings

Capricorn is the zodiac sign of energy in motion and action. A doer and a survivor, you have a deep passion for triumphing over even the longest odds. Be it love, friendship, or professional, you are a loyal in all your relationships.  Personal happiness tends to come in the second half of your life when your hard work pays off and yields its returns.

You generally have no trouble applying yourself to anything because you understand the value of things and the cost to acquire them. You are an earth sign so you are very grounded and realistic in your thinking.  You rarely lose sight of your goals. You work hard, you play hard, and you tend to pay for your mistakes, be it financial, emotional, or related to fate. Your daily Horoscopes for Capricorn will alert you when these conditions exist.

Your soul is blessed with a strong sense of purpose and direction. You're ambitious, determined, and generally a calming force in emergency situations. You can be a little materialistic, but that can be expected when you are attracted to structure and conformation. Prestige and money can be something you look for in your relationships. To you, "triumphing" often refers to money and you use like the score of a game. Your daily Horoscopes for Capricorn will teach you money is not everything of value.

Challenges for the Capricorn Soul

The 
Yin-Yang
 of the universe generally gave you the energy of being pretty self-sufficient, yet you take comfort and security in protection.  Your soul is sure-footed but cautious. You are uncomfortable with taking risks and you have a very long memory if a risk doesn't pay off. Use your 
daily Capricorn Horoscope
 to understand these risks better.
You have a tendency to develop insecurity issues which can lead to moodiness and depression. In relationships you prefer to progress at a slow, comfortable pace because emotional closeness is something that you are shy about.

If you are like the millions of Capricorns that came to this website before you, you are probably unsure why you are here, but you followed your intuitions to get here. The universe may have had something to do with that, but it is your choices that create your future. Well done!

This is a website dedicated towards helping you create the future you want to experience by harnessing the energy of your soul to manipulate the process of how the universe creates the environment you live in. Sounds like a mouthful, I know, but being a Capricorn, you tend to judge instantly. You won't be able to that here. Nothing about evolving your soul is instant, and your daily Horoscopes for Capricorn will help you to not instantly judge. There are amazing paths of destiny you have missed out on because you are not always right. By the way, I am half Capricorn myself, a cusp with Aquarius, so I understand your primary energy, "I Use." 

Did you make an immediate negative assumption of what "I Use" means? Maybe something like "I use people?" No, it doesn't mean that. It means you have no issue about investing work energy to accomplish a goal you want to achieve. Believe me, most of the other signs wish they had your special super-hero power. Hang around, read your daily Capricorn Horoscopes and Love Horoscope for Capricorn, and I'll teach you how to use them.


Learn the best relationship matches for your sign and find out which ones will be the most challenging for your soul as a tool to help you evolve and improve your relationship through advanced communication skills.

Most Compatible

Most Challenging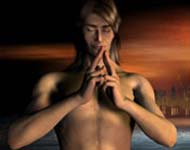 Daily Capricorn Horoscope Reading by Jordan Canon
Free Spiritual Guidance

by Jordan Canon, Spiritual Advisor


Jordan Canon's Spiritual Daily Capricorn Horoscope
Jordan Canon's Spiritual Daily Capricorn Love Horoscope

Jordan Canon's Spiritual Daily Capricorn Horoscope Readings

My Daily Capricorn Horoscope provides you an exciting opportunity to learn how to communicate with the universe. These readings can be mystical, at first, until you learn how to interpret their true meanings and see the long-term value of multiple readings. 

You hate the idea of giving up independence, yet have dependent needs. By reading your daily and love Horoscope for Capricorn, you will be able to see a spiritual balance there for you work out.

You do have a tendency to pick relationship partners that have nothing to offer you in return. Use your daily horoscope readings as well as your daily 
love horoscope for Capricorn
 to focus your energies on taking a little risk, but draw on your strengths of calculation.  It's okay to sometimes feel and be vulnerable.  
The Universe
 gave us necks so we stick them out every once in a while.