Whatever 
Spiritual Wisdom
 you thought you were seeking from your first click changed right after you arrived at the website.  On their first visit, the average person looks at 11 web pages, and spend 7 minutes and 28 seconds on the website.  These numbers are 5.6 times higher than the national average for web traffic.
The universe wants to communicate with you and see you achieve a higher level.  It is the reason for your existence.  Based on the traffic patterns of the website it seems like you also have an interest in achieving a higher level.  It appears there is some good 
Yin-Yang
 Energy to build a foundation for a relationship with the universe.  I am only too happy to help that relationship along.
Copyright 2008 Free Spiritual Guidance.com   Art Licensed by Shutterstock

This Page Was Last Updated On: 9/30/2023
Since the published astrology reading is a "general" reading, this exercise will teach you the intuitive skill of reading between the lines.  Here is an example of how I edited my reading for today.  Again, the black text is original and the red text is edited:

Aquarius Horoscope for November 15, 2008

Be prepared to fight the temptation of Jealousy insecurity and possessiveness rear their ugly heads when you least expect it, in an environment you normally feel comfortable in, throwing a relationship with a family member right off course or causing a new job spiritual project to really take up too much of your family time rock on its haunches without a considerable return. Someone needs the best solution to keep tight-lipped, that's for sure, and manage your emotions with acceptance and compassion, especially if you want to make an impression with the Universe or a qualified person angelic energy or "somebody" Temptation up line from yourself.

This only took me 4 minutes to do.  If you do it correctly, you can almost read just the red text and create a new reading based on the same energy.  This became a very powerful spiritual reading for me based on what is going on in my life, but that is a ghost story for another time.  I easily could have missed this message had I just quickly scanned the black text of my reading.  As a result I am expecting a meeting with this temptation with full confidence I will defeat it.  I have changed my path of destiny harnessing the power of the light.

The practice of editing your reading in a word document will enhance your communication with the universe, as all skills need practice to improve.  Imagine the universe looking over your shoulder, because it is, and it will be happy you are trying to reach out to it.

The next morning do the same thing, but keep in mind the previous readings.  The universe will try to patch multiple readings into one spiritual direction it wishes you to consider.  With a little investment of energy from you, you will see your daily spiritual astrology readings come alive with communication from the universe covering a vast list of subjects. 

As always, I am available to assist you in any way I can, to help you achieve your spiritual goals.

Love and Light,

This past week was a big week for relationships with all my one-on-one free spiritual consultations.  Our 
Finding a Soul Mate
 series continues to be high topic of spiritual discussion, but there has also been a lot of communications regarding improving current relationships.  
Our 
Judgment Days
 newsletter surprisingly lead to an opening up and letting go of past "bad" relationships.  Acceptance became a reoccurring theme of applied spirituality. It has been a week of healthy spiritual energy.
A Tool for Your Spiritual Growth

I use spiritual astrology as a communication tool to provide 
Spiritual Direction
 and initiate a spiritual awakening process.  It combines the natural human curiosity of 
"how can astrology be so accurate"
 with the first step of the spiritual growth process:  
Spiritual Enlightenment
.  With the help of the universe, my methodology is nothing more than learning who you are so you can decide where you want to go, and what is the best way to get there.
The Universe is always trying to communicate with you.  The goal of the Spiritual Astrology pages on the website is to create a relationship with this connection.  The first click you made into the website came by intuition.  Just by making one click, you created a new path of destiny for yourself.

"Look above and see, for you shall find signs in the sun, the moon, 

and the Stars."    -Jesus Christ

Finding a Path to the Light with Astrology

Think of this as Astrology 101.  When you read your astrology page, you are reading a sun sign, meaning we are matching you birthday to where the sign was when you were born.  The earth goes around the sun once a year.  Within that year, the sun travels through the 12 zodiac signs.

The sun is the most powerful energy form in our universe so its position at the time of your birth has the most importance in astrology.  However, you are not the same person as someone born the day as you.  Sun signs only include your general character, your style, and your drive to attain goals.  For those character traits, you are similar to the person born on the same as you.

To get a more detailed reading, you have to know where the moon, and all the planets were in relation to where on Earth you were born.  This knowledge makes your reading much more about you.  Think of the sun as a pen sketch of yourself and all the rest of the knowledge the colors that fill up your picture.

How To Communicate with the Universe Daily

The response to this newsletter was 
"overwhelmingly powerful"
 as described by our readers.  I hope you find as much value in it as others have, and it helps you along your spiritual journey. Join our weekly ezine by clicking the 
Subscribe
 link.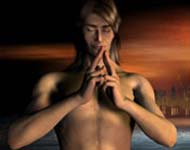 How to Use Your Daily Spiritual Astrology Reading
Free Spiritual Guidance

by Jordan Canon, Spiritual Advisor

Turning Simple Astrology Into Spiritual Astrology

To connect with the universe, try this one week experiment:

Look at your daily astrology reading each morning.  Don't give the reading a casual glance, but read it deeply. 

Cut and paste the reading to a word document and add your own comments, in red, based on your current areas of Spiritual Growth.