Copyright 2008 Free Spiritual Guidance.com   Art Licensed by Shutterstock

This Page Was Last Updated On: 10/8/2021
"Advice is what we ask for when we already know the answer but wish we didn't."  

-Erica Jong

"Procrastination isn't the problem, it's the solution. So procrastinate now, don't put it off."

  - Ellen DeGeneres

"My wife and I were happy for twenty years.

Then we met."  - Rodney Dangerfield

"The kind of humor I like is the thing that makes me laugh

for five seconds and think for ten minutes."

- William Davis quotes

"English? Who needs to spend time learning that?

I'm never going to England!"

-Dan Castellaneta

"Ah, yes, divorce ... from the Latin word meaning 

to rip out a man's genitals through his wallet."

-Robin Williams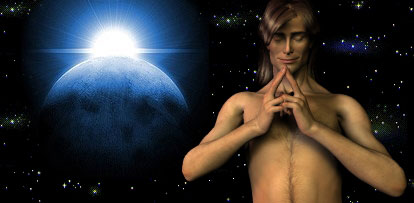 "Women are like cell phones. They like to be held and talked to, but push the wrong button, and you'll be disconnected."

-Unknown

"When you're in jail, a good friend will be trying to bail you out.

A best friend will be in the cell next to you saying, 

'Damn, that was fun.'"   -Unknown

"It's no longer a question of staying healthy. 

It's a question of finding a sickness you like."

 -Jackie Mason

"Do not try to solve all life's problems at once,

learn to dread each day as it comes."

-Donald Kaul

"The only function of economic forecasting 

is to make astrology look respectable."

-John Kenneth Galbraith

"Some people like my advice so much, 

they frame it upon the wall instead of using it."

-Gordon R. Dickson

"Let us make a special effort to stop communicating

with each other, so we can have some conversation."

-Judith Martin

"The American people would not want to know of any

misquotes that Dan Quayle may or may not make.

-Dan Quayle

Humorous Spiritual Quotes

Of course you can be spiritual and have a sense of humor. Here you find some funny quotes and a link to the spiritual page that is the "punchline" of the quote. Often the quote means the exact opposite.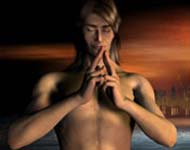 Funny Humorous Spiritual Quotes
Free Spiritual Guidance

by Jordan Canon, Spiritual Advisor

"A bone to the dog is not charity.

Charity is the bone shared with the dog, 

when you are just as hungry as the dog."

 -Jack London

"I'm astounded by people who want to 'know' the universe

when it's hard enough to find your way around Chinatown."

-Woody Allen

1. If we don't succeed, we run the risk of failure.

- Dan Quayle

A conclusion is the place where you got tired of thinking.  

~Attributed to Arthur McBride Bloch

We are not creatures of circumstance; we are creators of circumstance. 

-Benjamin Disraeli

Anybody can win, unless there happens to be a second entry.  

~George Ade

You can't have everything... where would you put it?  

~Steven Wright

Before you criticize someone, you should walk a mile in their shoes.  

That way, when you criticize them, you're a mile away and you have their shoes.  

~Jack Handey

I'm very happy to say that my home life is my haven.

-Derek Acorah

When the act of reflection takes place in the mind, 

when we look at ourselves in the light of thought, 

we discover that our life is embosomed in beauty.

-Ralph Waldo Emerson

A humorist is a person who feels bad, but who feels good about it.

-Don Herold

Be nice to nerds. Chances are you'll end up working with one.

-Bill Gates

Wise men take advice. Fools don't. 

-Jackie Mason

That woman speaks eighteen languages, and can't say No in any of them.

-Dorothy Parker

If opportunity doesn't knock, build a door.

-Milton Berle

It's not that I'm so smart, it's just that I stay with problems longer.

-Albert Einstein

It requires a great deal of faith for a man to be cured by his own placebos.

-John L. Mcclenahan

The man who doesn't read good books has no advantage

over the man who can't read them. 

-Mark Twain

Every man is guilty of all the good he didn't do. 

-Voltaire