Those that will not be counseled, cannot be helped.  If you do not hear all the reasons

of the mighty universe, it will rap you on the knuckles.  -Benjamin Franklin

Free Spiritual Counseling

I understand there is a lot to take in and comprehend on this website. And some souls are looking for more of an immediate solution or advice for a problem. No worries. 
The Universe
 has its reasons for guiding you to this website, and this particular page. 
And although it may have "guided you," it is your soul that made all the decisions on what to click to get here. Whatever those reasons are, this website is a resource to help you overcome these challenges and get you on the path of creating the future you wish to experience. Often, souls just need to be pointed in the right direction, or have their ideas and thoughts bounced off another soul. 

Of course, this website will help you do that, and free spiritual counseling is available to speed up the process.  No subject is off limits. What is important to you, which is why you ended up here, is important to me. Anything I can do to help you find the right path is why I'm here. All you have to do is ask. 

Please be a complete as possible with your submission, as it helps me greatly with providing you the best answer. 

Charity is the most powerful energy in the universe, which begins to explain why I'm here, but there is no charge for any spiritual counseling services. If you do not wish to submit a request at this time, I invite you to save this page to your favorites list and come back another time.

Directions

To receive spiritual counseling, you must be a member of our newsletter. 

I am not a psychic, nor do I respond to these types of questions.

This website gets hundreds of requests per day from people all over the world. Spiritual Counseling questions are answered in the order they are received.

The average wait time is about 7 to 10 days for qualified questions.

Have you received a spiritual astrology reading?

Your Birthday (month/day/year):

Your Astrology Sign:

Before you submit, please verify your email address is correct or I won't be able to communicate with you.

All Spam is Automatically Deleted. Spiritual Counseling requests are answered in the order they are received. Due to world-wide demand, requests without a proper authorization code cannot be processed.

Copyright 2008 Free Spiritual Guidance.com   Art Licensed by Shutterstock

This Page Was Last Updated On: 10/8/2021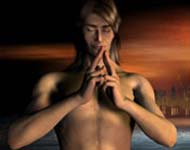 Free Spiritual Counseling by Jordan Canon
Free Spiritual Guidance

by Jordan Canon, Spiritual Advisor

IMPORTANT:

Here are links to some of the most common questions I receive. These may help you sooner than waiting for a response from me:

"I'm lost, I have no direction, what am I supposed to do with my life?"    Try this page

"I'm been unemployed. When will I find a new job?"   Try this page

"When will I find my soul mate? How long will I be single?  Try this page

Believe it or not, versions of those three questions represent about 80% of all spiritual guidance submissions. 

Spiritual Counseling is offered to teach souls how to implement the teachings on the website. Before you submit your question, you should be familiar with the teachings here.

There is also a Blog called Ask Jordan Canon, where you may find the answer to a similar question you have.