Gene Simmons Family Jewels

Gene Simmons, KISS band member, invites us into his family to show us what he is like behind the make-up. It is not even close to what you could imagine. Gene Simmons and girlfriend Shannon Tweed won our 
2010 Soul Mates of the Year
 award. This is a great show to watch to learn about the energy of soul mates and how to improve your relationships through communication.
Supernatural

Brothers Sam and Dean Winchester are modern day "hunters" who travel across the country in an old, but mint, '67 Chevy Impala. They provide the 
charitable service
 of killing different types of demons that wreak havoc in the world of the non-believers. Its great the universe provides a connection to those who can defeat demons, if you were to ever need that kind of help. 
See the Exorcist.
"You're a man of science. I'm a man of faith. 

Each one of us was brought here for a reason." -John Locke

Do You Have a Favorite Spiritual TV Show?

Now you can post your comments on our new blog, or use the online form below and we'll be happy to add your favorite spiritual show show to our list!  Be provide enough enough of a review to make a paragraph.  Thank you.

Lost

You're on a plane that crashes on a deserted tropical island. So you think. Everything is a mystery to solve and everyone has secrets to share. It might be the most intense television show ever created. 

Not only can you not miss an episode, you can't miss a minute. The attention of detail is amazing, and very similar to the energy you need to invest to create your future.

Copyright 2008 Free Spiritual Guidance.com   Art Licensed by Shutterstock

This Page Was Last Updated On: 9/30/2023
Spirituality on the Tube

I guess we can find other things on television to watch other than sports. These TV shows come with my highest recommendation for their spiritual educational themes, not to mention their thought provoking and entertainment value.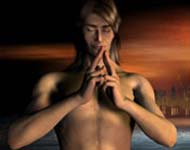 Free Spiritual Guidance

by Jordan Canon, Spiritual Advisor

The Greatest American Hero

We go all the way back to the 80's for this one, and a time when TV remotes were just starting to become commonplace. Our hero finds an alien spacesuit in a dessert. When he puts it on, he discovers the suit comes with magic powers, but no instructions. Every week you had to tune in to see how he gets a new power and how he has to figure out how to use it.

The X-Files

FBI Agents Fox Mulder and Dana Scully head up a two person office assigned to investigate paranormal phenomena. He believes in everything, she is a scientist out to find a scientific explanation. The weeks come and go, and each case ends without any proof of anything. With some energies in the universe, you just have to accept they exist.

Ghost Whisperer

I have to confess, I enjoyed this show more in its early years than I do now. I guess it's hard to come up with plots.  The idea of the show is true, and too familiar. Each week, a medium has these ghostly visitors enter her life. None of them can cross over to the light because they have issues to resolve. She provides a charitable service to help them "see the light."  Sound familiar?

Hoarders

This show brought tears to my eyes the first time I watched it. Other days I just couldn't watch it. Hoarders are people that suffer from compulsive disorders. They simply can't throw anything out, and it destroys their relationships. Why is it a spiritual TV show?  I find myself talking to TV screen offering spiritual advice, and the advice is similar to 60% of the emails I get every day.

Steven Seagal Lawman

We all know Steven Seagal, action movie star, but something I didn't know is that when he is not making movies, he is a cop in Louisiana. Actually, he is a Deputy Chief. The show is kind of slow, but it really shows you what a soul can accomplish over a lifetime when it harnesses the 
power of the light
. I hope the recent sex trafficking charges are phoney as he claims. 
Man Vs. Wild

Watch English Special Forces ace Bear Grylls teach you how to survive in the hottest and coldest parts of the world for a week. Like the show Survivorman, both these guys demonstrate just how to be prepared for anything 
the universe
 can throw at you. Would you eat big gushy grubs to survive?  Your challenge with the universe isn't as extreme, the philosophy is the same.
Man vs. Food

Adam Richman is a very likeable guy with a serious appetite. He travels across the country in search of "pig-out" challenges.  Again, I love the guy, but I feel like temptation owns a part of his soul. Gluttony and vanity come to mind. I can imagine a deal for his soul has been made, so he can have the fame and attention he loves so much. Don't be surprised with the "oddity of the news" when his deal comes due.