Libra tends more towards their logical side, whereas Capricorn  clings more to their practical side. More so, while Libra will take all the time in the world to weigh the pros and cons of situations, Capricorn will  see this as overkill and too impractical.

Even with issues of money and responsibilities, Libra and Capricorn will not mesh well. Libra does not hesitate to seize the moment and spend their  money well for their enjoyment and entertainment, whereas Capricorn will put security first before anything else because, through this, they find  happiness.

And when it comes to communication, Libra will find Capricorn a bit uncooperative and stubborn. Libra has the tendency to be overly meticulous and  critical, and the more they pinpoint Capricorn's flaws and mistakes, the more they become rigid and firm with what they believe in, which again will  promote each other's differences.

Nonetheless, Libra and Capricorn still have the chance to outgrow each other's incompatibility if, and only if, they take things into perspective and  learn how to compromise.

Copyright 2008 Free Spiritual Guidance.com   Art Licensed by Shutterstock

This Page Was Last Updated On: 10/8/2021
The zodiac elements between Libra and Capricorn are contradictory to each other, making their relationship hard to figure out. Libra comes from the air  sign, whereas Capricorn is influenced by earth, and just like the way air can give both life and chaos, Capricorn will see Libra's manipulative and  argumentative nature both helpful and bothersome.

Both will experience constant clashes and disagreements, especially with decision making.

In other aspects of the relationship, commitment is probably one of the things Libra and Capricorn will work well together. Capricorn is just as crazy  and passionate as Libra when in love. Both will always go an extra mile to save the relationship.

Libra, even with their balancing act, will still give  much importance and time to their partner. The same holds true with Capricorn, where they may seem aloof at times, but their relationship is always  their first priority.

Likewise, both are self-disciplined individuals who are highly motivated and grounded to reaching their goals. While Capricorn will welcome every  opportunity, Libra will take some time before taking the plunge, but will soon come along as they see success through their Capricorn's leadership. 

More so, both can both teach and learn from each other. Libra can show Capricorn the importance of fairness and equality, whereas Capricorn teaches  Libra the value of financial security. Together, if they sync their points and views, they can accomplish great things.

There are many reasons why Libra and Capricorn need to exert more effort to making their relationship work. For one, the communication line between them  can be considered a mess. Libra with their gift of gab is very sociable and always likes to be around their big social circle.

Capricorn, on the  contrary, is more laid back and would prefer to enjoy the company of relatives and friends in the comfort of their homes. And for a Capricorn to finally  go out of their shell is for their loved one to first earn their trust, which can be something hard to accomplish. Aas the relationship gets deeper,  Libra may have a hard time dealing with their stubborn Capricorn, and Capricorn may find Libra's social activities very irritating.

Likewise, Capricorn is more into practical thinking, always choosing to go with the things they find useful and that has worked for them in the past.  Libra, on the flip side, deals with situations by weighing and digging down the pros and cons of everything. And because of this, both will constantly  battle over the different perspective they have on things. Sometimes, it may come to a point that Libra will be too argumentative and Capricorn will be  very sensitive about it.

What The Relationship Needs

The relationship between Libra and Capricorn, if to be rated, can merit a five or a six. Depending on the clarity of their commitment to each other and  how much effort they put forth, what they have may actually work out.

What this relationship needs is ample time from both parties to work out their differences as well as the will to compromise. Libra, despite their knack  for perfection, must see past Capricorn's tendency to be practical and decisive. The same goes with Capricorn, where they must learn how to compromise  with Libra's leadership, especially with decision making. Together, if they make these little adjustments, despite the odds, their relationship actually has a great potential to become lasting.

Astrological Personality and Compatibility Reports

These are very detailed reports, and are done by souls donating their time and energy to help you attain your 
Spiritual Growth
.  You are invited to request one, but we do require you be an active member of our weekly newsletter.    
Disadvantages of Libra and Capricorn Relationship
Advantages of Libra and Capricorn Relationship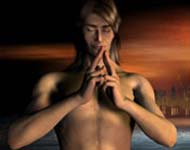 Free Spiritual Guidance by Jordan Canon, Spiritual Advisor
Free Spiritual Guidance

by Jordan Canon, Spiritual Advisor

Learn the best relationship matches for your sign and find out which ones will be the most challenging for your soul as a tool to help you evolve and improve your relationship through advanced communication skills.

Most Compatible

Most Challenging