Likewise, there is a different level of harmony between Leo and Taurus. These two signs may differ on some aspects, such as how they both spend and care for their money, but these are only petty things that won't hold much weight. And even in heated arguments, both can easily settle and withstand them. Taurus and Leo do not like to be in uncomfortable situations, much less in heated arguments, which is why they prefer to quickly dismiss anything that jeopardizes what they have.

In fact, they give so much effort in ensuring Taurus doesn't feel any insecurity or have doubts within the relationship. Both signs complement each other well, making them inseparable and their relationship celestially bound.

Taurus and Leo, together, make an exciting pair. Taurus finds joy in spoiling Leo and Leo wins Taurus' heart with their generosity and care. Both signs share the same interests, and they enjoy doing the same things, such as traveling, participating in adrenaline-rush adventures, and even things that are boring and homebound.

Both signs are stubborn and determined. Once they set their minds to a decision, it will be impossible to break it. Taurus and Leo are both firm in their views, dispositions, and principles, and these are things that they appreciate from each other. Although, there may be a few differences between the two signs with the way they complete each other and how they handle the relationship in a mature level, nothing will probably matter much to break what they have.

Copyright 2008 Free Spiritual Guidance.com   Art Licensed by Shutterstock

This Page Was Last Updated On: 10/7/2021
The relationship Leo and Taurus share is so enjoyable because both signs mesh so well emotionally and intellectually. Both give importance to security, and both seek a steady commitment.

Leo knows and understands Taurus' need for affection, whereas Taurus does not mind giving them the appreciation and attention they long for. Though, Taurus comes off as possessive, Leo's loyalty remains. 

There is so much to be thankful for with the relationship Taurus has with Leo. What they have may start up as exciting. Both signs are passionate in love and there are not many troubles or arguments that evolve between them. Taurus and Leo are both extremely loyal. They both love permanence and stability, and no one can stop them from ensuring this. Taurus seeks security within the relationship because they want to uphold their reputation for being loyal, whereas Leo does so for practicality and being cautious.

Even if the Taurus and Leo relationship may seem to be perfect, there are still a few points both need to work on, too. For one, Leo can be very demanding and controlling. Their self-centeredness exudes other people's lives that they always expect to be everyone's first priority. When they want something, you must give it to them immediately.

Likewise, Leo does not have regard for financial stability. They can spend it without remorse to their pockets. In fact, they don't mind paying a huge amount on their credit cards. And since, Taurus places much importance on financial stability; this for them is never acceptable. It can always frustrate Taurus when Leo refuses their reprimands, and more so if they continue to have no regard for their future security.

On the contrary, Leo gets agitated when they try to impose something and Taurus simply shoots down all possible doors. Taurus is known for being a homebody, and Leo can never convince them to become party animals like them. Taurus prefers to be with close friends rather than mingle with people they may not be comfortable or get along well with, since they always hate to be in unfamiliar and uncomfortable situations.

What The Relationship Needs

The relationship between Taurus and Leo is a blissful one with all the similarities and complementary attributes they both share. What this relationship needs is for both to make compromises and adjustments to sustain this relationship for long term.

Taurus, as reserved and insensitive as they are, must understand Leo's way to seek attention. They must learn to trust and open up themselves, so that Leo will not feel unappreciated and ignored. On the contrary, Leo must understand how Taurus longs for intimacy and security. They easily get jealous and possessive if they see things that can threaten the relationship.

Leo must never give up showing how they truly appreciate and guarantee security for their Taurus, because in the long run, they can be rewarded with the most secure and peaceful relationship. If both follow these simple attributes, there is no limit to how far their relationship can go.

Leo Astrological Personality and Compatibility Reports

These are very detailed reports, and are done by souls donating their time and energy to help you attain your 
Spiritual Growth
.  You are invited to request one, but we do require you be an active member of our weekly newsletter.    
Learn the best relationship matches for your sign and find out which ones will be the most challenging for your soul as a tool to help you evolve and improve your relationship through advanced communication skills.

Most Compatible

Most Challenging

Disadvantages of Leo and Taurus Relationship
Advantages of Leo and Taurus Relationship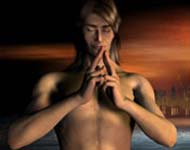 Leo and Taurus Compatibility
Free Spiritual Guidance

by Jordan Canon, Spiritual Advisor