On the flip side, Cancer will share their love for their home and their family, which teaches their Libra that there are more important things than  their knack for justice. Cancers are very demonstrative with their feelings, probably because they surround themselves with the people they love. Even  when they have experienced emotional turmoil, they choose to stay close with their family and friends. And because of this, Libra will see this as a  clear indication that they will find stability and harmony with Cancer.

Although Cancer tends to be overly possessive, Libra will never doubt their crab. Cancer will constantly reassure them of their professed love, even in  a long-distance relationship. And as a result, their frequency for infidelity can be very high, watching out for their partner's risk values to flirt or  leave them in the end. Libra, on the contrary, will find this as an advantage, because they, too, would like to have security between them.

Libra and Cancer will be attracted to each other, which heightens the respect they have for one another all the more. Libra finds Cancer amusing and  enjoyable to be with, especially the way they entertain them with their sense of humor and wild ideas. While Libra brings the relationship to a higher  level of intimacy and harmony, Cancer sees to it that their Libra gets all the patience and love they need.

However, when it comes to communication, Libra and Cancer may overwhelm each other. Libra may come to disregard Cancer's feelings, especially when they  are too engrossed in weighing the pros and cons of situations. On the contrary, Cancer can be a bit of a nag. Amidst the odds, this is actually their  way of showing their concern, which unfortunately, Libra will not understand and appreciate.

Nonetheless, if Libra and Cancer push through the similarities they share and focus on fixing what needs to be fixed, then the relationship they have  will actually progress in a positive way.

Copyright 2008 Free Spiritual Guidance.com   Art Licensed by Shutterstock

This Page Was Last Updated On: 10/7/2021
The relationship between Libra and Cancer is full of satisfaction and respect. Though their compatibility is not as strong, their astral elements work  well together, making it easy for both to understand and adjust to each other's ways.

Libra will play the role of the knight in shining armor, always  leading their Cancer mate to fairness and harmony, whereas Cancer will bring stability and reassurance to Libra's need for affection and love.

Finally, when things do not go well between them, Libra must not take things too seriously the way Cancer would because of their sensitivity. It is  better if both focus on the positivity of their relationship as it can bring them a notch higher to great possibilities they can share together.

Astrological Personality and Compatibility Reports

These are very detailed reports, and are done by souls donating their time and energy to help you attain your 
Spiritual Growth
.  You are invited to request one, but we do require you be an active member of our weekly newsletter.    
One thing blissful about Libra and Cancer's union is that both will be able to learn from and teach each other. Libra will teach Cancer the importance of their balancing act.

No matter how many responsibilities are passed on to them, their number-one concern is to complete every task no matter how hard things may be. And they will rarely allow themselves to be interfered on by anyone.

There are numerous concerns that Libra and Cancer have to face. Number one on the list would probably be Libra's tendency to be unforgiving and  sensitive. Cancer is the type of person who always gets attacked with their emotional turmoil. They will not stop bleeding for any hurt they received.  And since Libra can be too critical and meticulous, often criticizing the faults of others will merit piled up hatred from Cancer.

More so, Libra will see Cancer as too possessive. Cancer fears being alone, which is why they will do everything, even using their own claws, to possess  their loved one. As a result, they settle for less, simply to make sure no one will leave them. However, Libra sees this as a desperation and, even more  so, something very threatening and annoying. Libra enjoys their freedom, and because of this constant clashes may come between them.

What The Relationship Needs

The relationship between Libra and Cancer brings satisfaction and fulfillment, but it is probably one of the most challenging relationships within the  zodiac signs. Libras are more logical and precise, whereas Cancer is more attuned to their emotions. However, both manage to balance their differences  to make things work out between them.

What this relationships needs is for Libra and Cancer to accept and learn from each other. Libra, amidst Cancer's pessimistic outlook, must learn to  appreciate their other side, such as Cancer's creativity, intuition, and their love for their family and friends. Cancer must see past Libra's critical  mind, and try to appreciate how they instill time management and their battle against inequality and prejudice.

Learn the best relationship matches for your sign and find out which ones will be the most challenging for your soul as a tool to help you evolve and improve your relationship through advanced communication skills.

Most Compatible

Most Challenging

Disadvantages of Libra and Cancer Relationship
Advantages of Libra and Cancer Relationship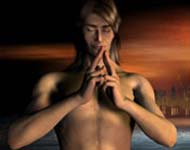 Cancer and Libra Compatibility
Free Spiritual Guidance

by Jordan Canon, Spiritual Advisor